Rooms
All 22 rooms and suites have a spacious balcony or cosy terrace with a fantastic view of Seggauberg and Schloss Seggau. The rooms' wooden floors, lovingly furnished interior, minibar, modern satellite TV and free WiFi in all areas make your stay in Leibnitz unforgettable.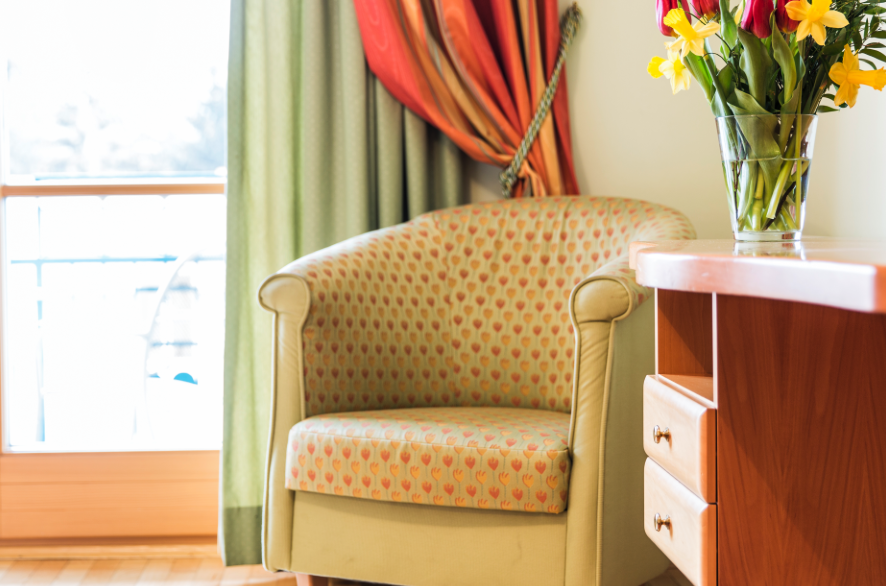 Room Information
- 22 rooms & junior suites
- all rooms air-conditioned
- separate bathroom & toilet
- disabled-friendly
- balcony or terrace
- satellite TV
- minibar
- illy coffee machine
- safe
- phone
- WiFi
- pets can stay with us on request
Room Types
Standard double room
Twin room
Double room for single use
Junior suite
Services
- Express check-in & check-out till 10am
- Luggage storage
- Shoe polishing machine/service
- Conference and event rooms
- Fax and photocopying
The Icing on the Cake
- air-conditioning in all rooms
- newspapers
- safe
- non-smoking rooms
- disabled-friendly
- lift
- rooms available for allergy sufferers
- smoking area
The Little Ones
At the Alte Post there is no extra charge for children under 6 when using one of the available beds. Our rooms provide space for a maximum of two additional beds or cots. Additional beds/children's beds/cots are available upon request and should always be confirmed by the accommodation.
Breakfast
Breakfast for kings. Every day at the Alte Post begins with a breakfast consisting of a selection of predominantly regional products. You'll be amazed by the loving prepared homemade jam and fresh pastries, as well as fresh fruit, homemade yoghurts and a wide range of cereals.
Of course, we also have delicious cheese and sausage platters on our breakfast table. We are also happy to prepare fresh eggs upon request.