The Family
Family, tradition, team spirit and a great sense of humour are precisely what make the Alte Post what it is today – a business with true heart and passion. In 2014 the two brothers, Bernd and Stefan, took over the business and impressed with new determination and ideas and old values.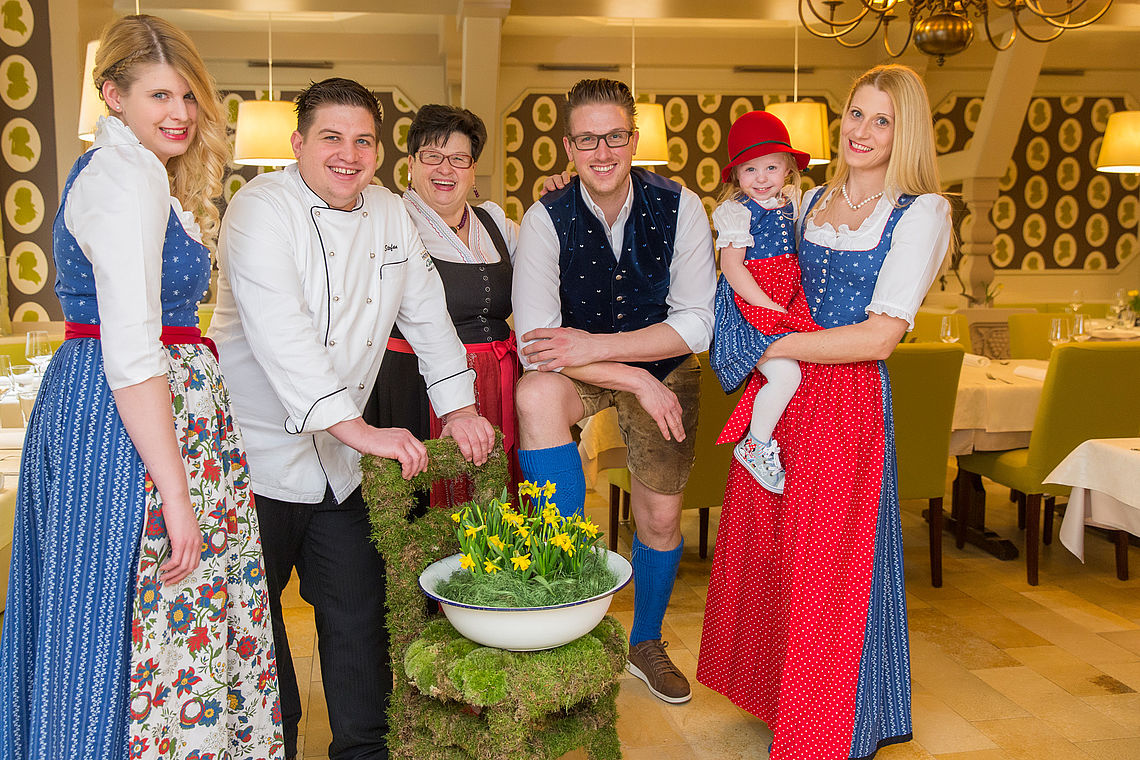 Together with their partners Manuela Gerngross and Sandra Kuss, and an energetic mum "Juli" as landlady, they have given the business so much personality and character. Manuela and Bernd's daughter, little Sophie often provides friendly moments in the hotel.
Our Story
In the past, the Hotel & Restaurant Alte Post always confidently asserted itself as a classic Styrian inn. To the locals though this house was always "the Nauschnegg" and the family name was etched into the memory of guests. The very traditional property, which has been family-owned for generations, underwent a visual makeover 15 years ago. Julie and Hans Nauschnegg (✝ 2015) invested in a renovation and extension, creating a 4-star hotel, which, together with the connected restaurant, has become a major player in the gastronomy of the south Styrian district capital.

The two brothers Bernd and Stefan are extremely enthusiastic and just as well-qualified as their partners. Restaurant and hotel manager Bernd Nauschnegg attended the school of hotel management in Bad Gleichenberg and has brought his know-how to top hotels in St. Moritz, Lech am Arlberg etc. His partner Manuela Gerngross plays a sweet and creative role in the kitchen and even scores well as a patisserie chef with figure-conscious guests. Her business card has been used at top hotels such as the Trofoana Royal in Ischgl, the Hotel Post in Lech and the Sattlerhof in Gamlitz. Her colleague Sandra Kuss on the other hand impresses her guests with friendly and competent service. Her partner Stefan Nauschnegg is the Grande Maestro of the kitchen, who confidently gives his dishes a Gault-Millau hat. Our young chef brings "hands-on experience" at the Heinz Winkler residence in Aschau im Chiemgau. The star chef who was once awarded the title of "Chef of the Year" by the Michelin Guide, was full of praise for Stefan Nauschnegg, who after completing his culinary training in Styria, spent one year and a half refining his skills with Winkler.